ROSE WINDOWS

Melodic psychedelic rock from Seattle in the vein of Black Mountain, Wolf People and Goat, drawing influences from The Doors, The Band, Black Sabbath, Jefferson Airplane combined with traces of Persian, Indian, and Eastern European music.

The genesis of Rose Windows started Fall 2010 in a house in Seattle's Central District, where songwriter Chris Cheveyo found himself tiring of the limited palette of his prior heavy post-rock project. Rose Window's debut album The Sun Dogs (Subpop) incorporates elements of The Band's folk-infused rock, The Doors organ-driven psychedelia, and Black Sabbath's blues-based dirges as well as Persian, Indian, and Eastern European music. While the band isn't interested in making music of the future, one reviewer was wise enough to note "a sound like this would not be possible in any other time."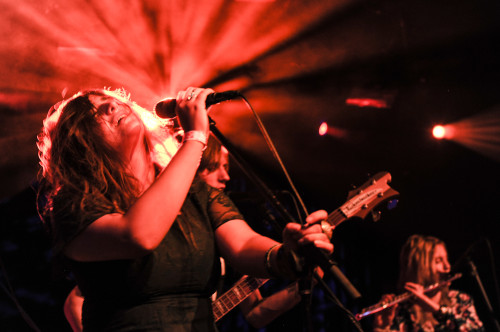 Rose Windows sought out local producer Randall Dunn based on his past success in harnessing the electric power of SunnO))) and Boris, the bleak twang of Earth, and the shamanistic acid-trips of Master Musicians of Bukkake. Dunn's penchant for musical anthropology proved the perfect match for the band, with their mutual curiosity and artistic ambition broadening the scope of the album. Musically, the band combines beautifully lush string arrangements with vocal harmonies, exotic melodies and bold distorted guitar riffs, old blues with classic psych and prog, folk-steeped guitars and gentle pedal steel with foreign melodies, menacing mysticism and disquieting blown-out riffs. Rose Windows have already toured the West Coast several times and are coming to Europe now for the first time. In an increasingly crowded field of melodic psych-rock bands, Rose Windows stands out with their delightfully retro sound, that feels very natural and authentic.
Rose Windows' vocalist Rabia Shabeen Qazi sings a song on the new Earth album Primitive and Deadly and their flute player, Veronica Dye, appears as guest musician on the latest Wolves In The Throne Room record.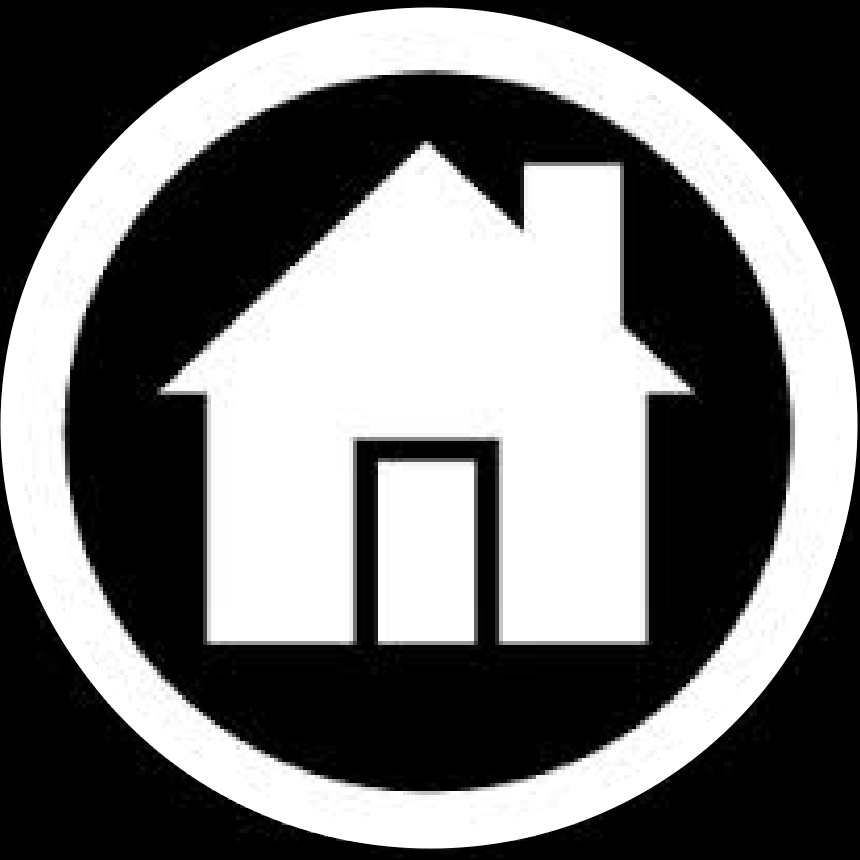 ---
RIVERCREST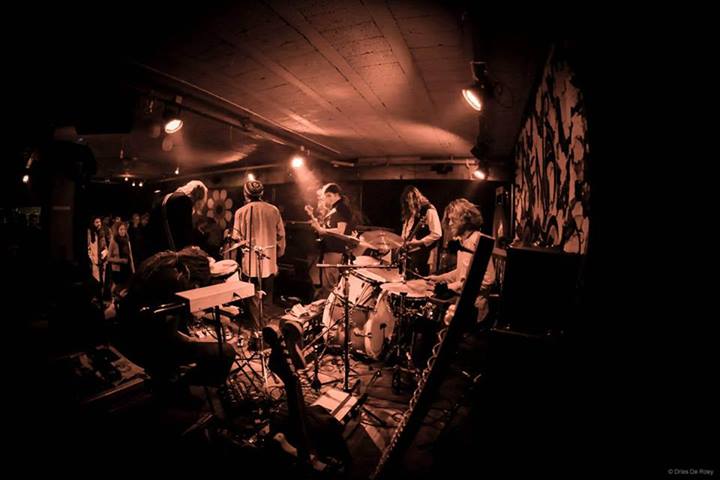 Heavy 'n mellow psych jam band from in and around Leuven. Out of the ashes of an obscure metal band, the muscians started improvising in 2003. Since then, more cosmic vibrations and like-minded musicians joined in on this psychedelic trip, forming sonic nebulas and bursting out jams with mellow streams of honey-star-seed to high-octane freakuency melt downs & mystical meanderings with jazzed up juices.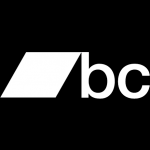 ---
Back to Concerts